Release, Reach, and Rise!
September 28-29
11:00 am-3:00 pm ET
Release the hamster wheel life and reach for what matters most to you! Rise above stress to find alignment
in body, mind, spirit.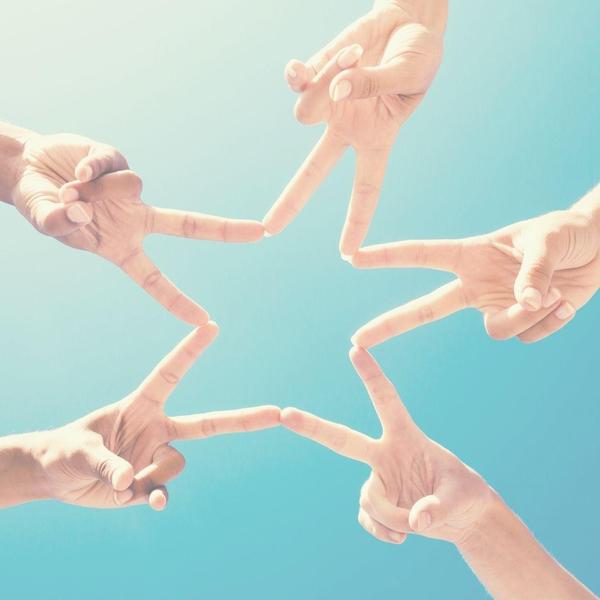 There's a sneaky little lie we often fall victim to...
"Since we can do it all, we must."
The problem is... this is a fast path to burnout, overwhelm, and poor health.
You felt energetic, healthy, and emotionally centered?

You had time for self-care without guilt or worry of letting people down?

You felt more organized, confident, and hopeful than ever before?

You had freedom to do more of what you love with the people you love?

You felt confident saying no, saving your best yes for what matters most?

You had time to breathe, rest, and be filled with joy without fear of chaos?
What if all this was possible without feeling overwhelmed and stressed?
This is what the 5-Star Virtual Retreat is about!
You will have all the resources, tools, and support you need to:
Quit the self-sabotage cycle for good

Face each day with clarity and confidence

Eliminate decision fatigue and people-pleasing

Get and stay organized with your environment and schedule

Reduce stress, increase rest, and do more of the things you love!
…Without guilt, shame, or overwhelm.
Maybe you've experienced the warning signs...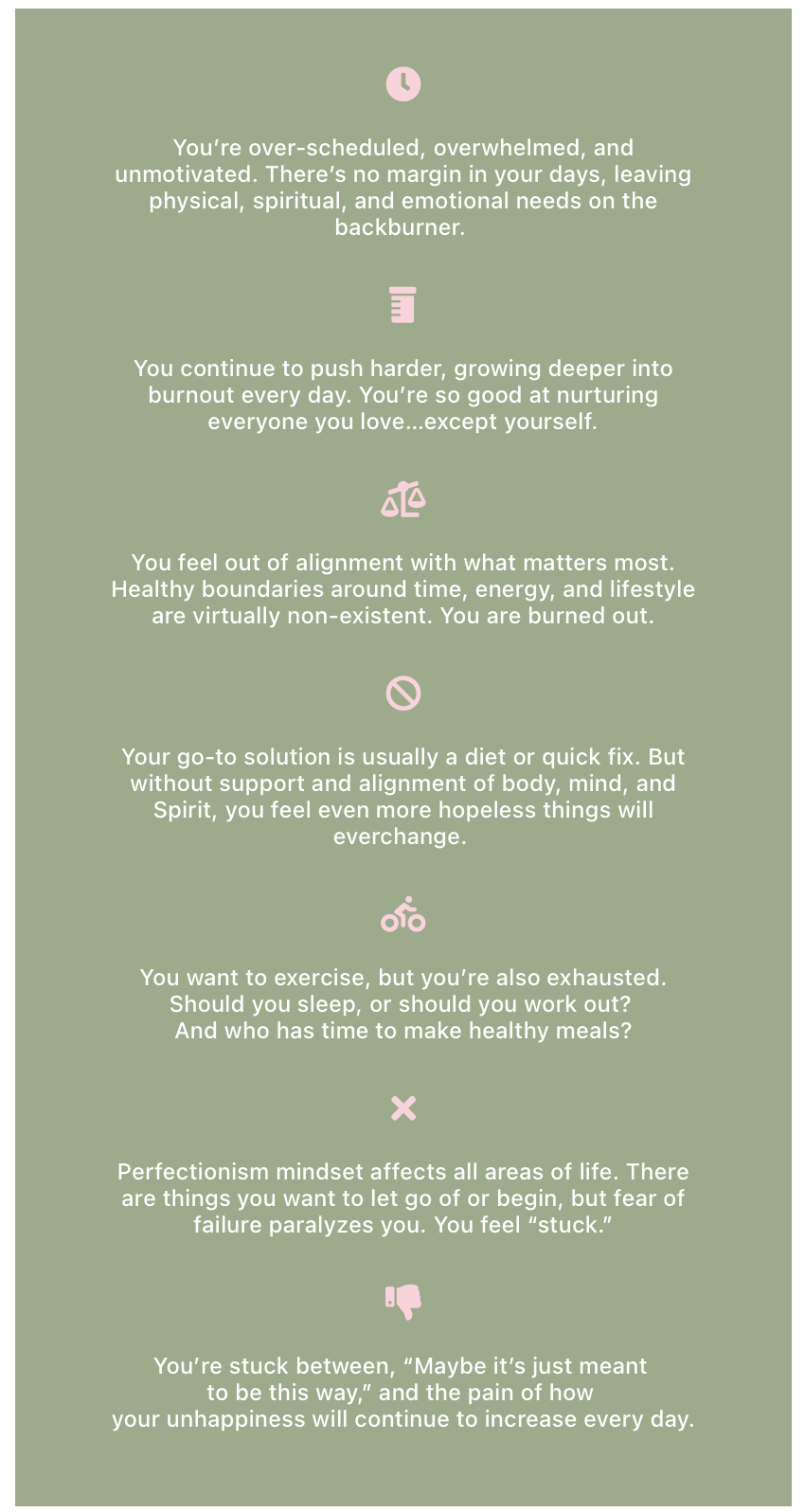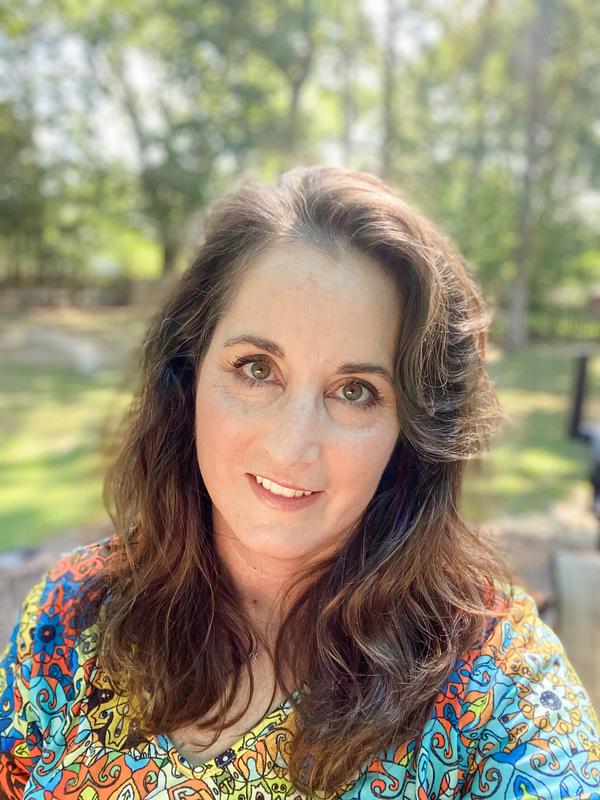 I am a recovering over-producer. I served in the U.S. Air Force, worked for several Fortune 500 companies as a curriculum manager, trainer, and project manager, and have created multiple solopreneur businesses. I also homeschooled my kids for 14 years while working full-time. I know what it's like to feel responsible for #allthethings.
For much of my life, I found my self-worth in my productivity. I put my own needs last, and felt responsible for others' happiness. Hello, perfectionism, overwhelm, and self-sabotage!
I knew my life was spinning out of control, but I was so overwhelmed, it was almost impossible to rise above the fray and find a clear pathway out of spiraling stress.
I knew that if I didn't take massive action, my life was in jeopardy.
I invested in research and education about mindset and became a certified John Maxwell life coach. I immersed myself in learning how to live an empowered life, free from the stronghold of perfectionism, overwhelm, and self-sabotage.
The process of healing my inner perfectionist ignited my calling to help other women through the same process. I realized that while so many women came to me intending to lose weight, lasting transformation required something deeper – rooted in mindset and touching all areas of lifestyle.
It is my mission to help you find clarity about what matters most to you… so you can release the beliefs and habits that hold you back, and REACH the balanced lifestyle of your dreams.
In this 5-Star Virtual Retreat, I'm going to show you how to experience whole-life balance. You will learn how to identify what matters most to you and create a strategic plan with specific, measurable, attainable, relevant, time-bound goals.
What is the 5-Star Virtual Retreat?
The 5-Star Retreat is a one-day (4 hours) life transformation experience for women who are ready to rise above burnout, overwhelm, and self-sabotage. You will find clarity about the top 1-3 areas of your life you want to improve most and FINALLY get the results you desire.
We provide you with tools to self-assess, renew your mindset, create new habits, manage your time effectively, break through self-sabotage and more! You'll have the expertise of a certified life coach to support and guide you within a private retreat setting.
BONUS! Complete the application for the LightHer Way Group Coaching program and get all-access to a SECOND retreat day! In this 4-hour workshop, you will learn how to put your dreams to the test! Create 12-month, 90-day, monthly and weekly plans with your new goals, habits, and steps to achieve them. Grab a spot on the hot-seat for personalized guidance and feedback.
You'll have the ultimate peace of mind knowing that the balanced lifestyle you
desire is within reach - without fear of overwhelm or failure.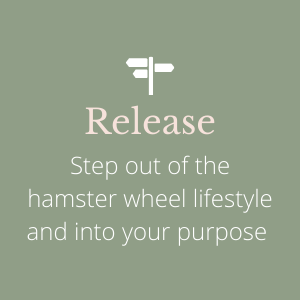 Assess your true current state to find clarity about what matters most and your ideal future.
Renew your mind by reconnecting with your true identity in Christ. Uproot the limiting beliefs holding you back.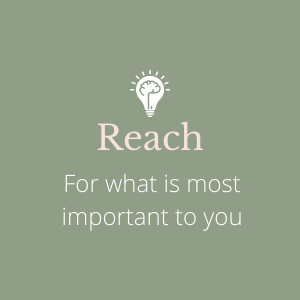 Learn how to incorporate new, empowering habits and routines seamlessly into your life.